I got some pics today(Friday 22nd June) of my local contractor (Jake Bryson) who owns Bryson contracts.
Jake runs NH tractors but this is a guy who runs with him. He was pumping dirty water out of settling ponds at my work.
He has 2 SIRIO ML145 antennas on his wing mirrors. He has cut some steel the same diameter as his magmounts and made brackeks that screws into the original holes on the wing mirrirs and welded the circular discs of steel to the brackets.
He was using a Midland 38 and a K-PO DMC110 mic.
He was getting 20 miles+ without a burner.
Anyone got new pics of their mounts on their machinery?
The guy in the NH broke his back window whilst packing the reels up. He hit the back window with by booms.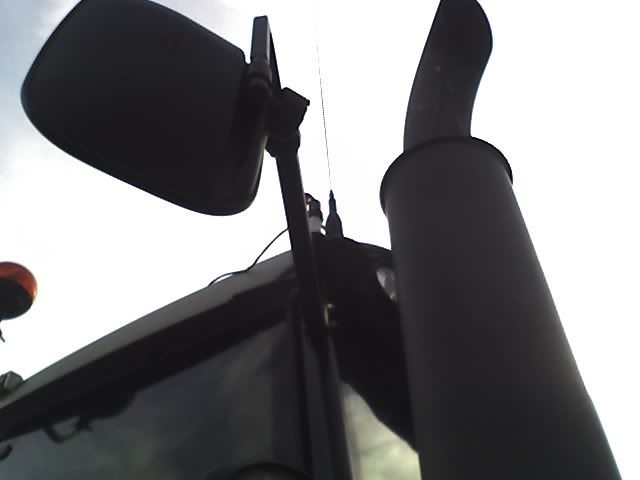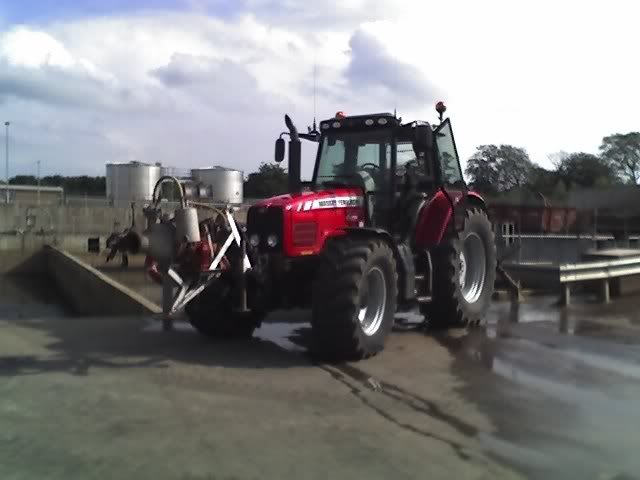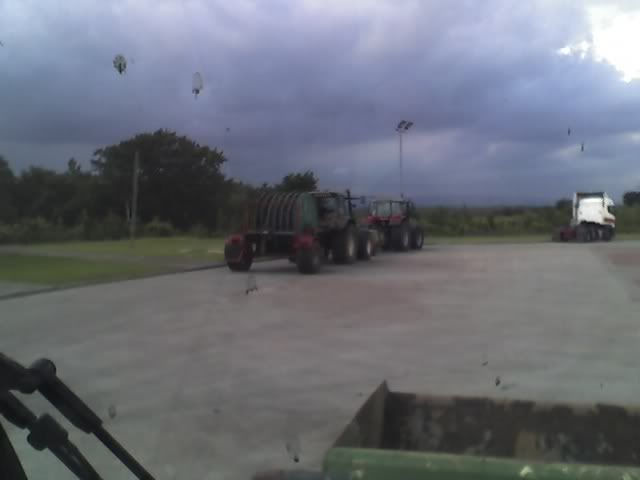 - Gordon