8) 8) 8)
This is my rig, my pride and joy
8) 8) 8)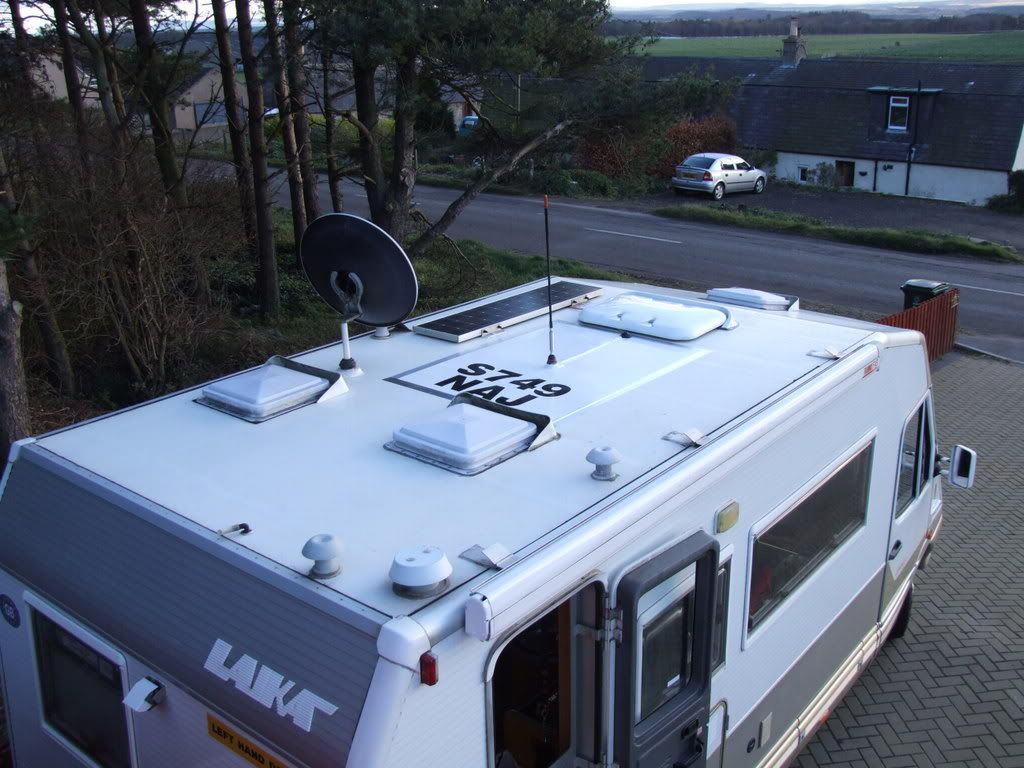 My home-made 'groundplane' 4x2' sheet steel, grounded to earth, mount welded to steel and the whole lot 'sikaflexed' onto the roof
The camper and towcar, ready to go (This pic is pre 'roof mod'. I tried having an ERF-style wing-mirror mount,as you can see, but the roof mount is MUCH better):lol: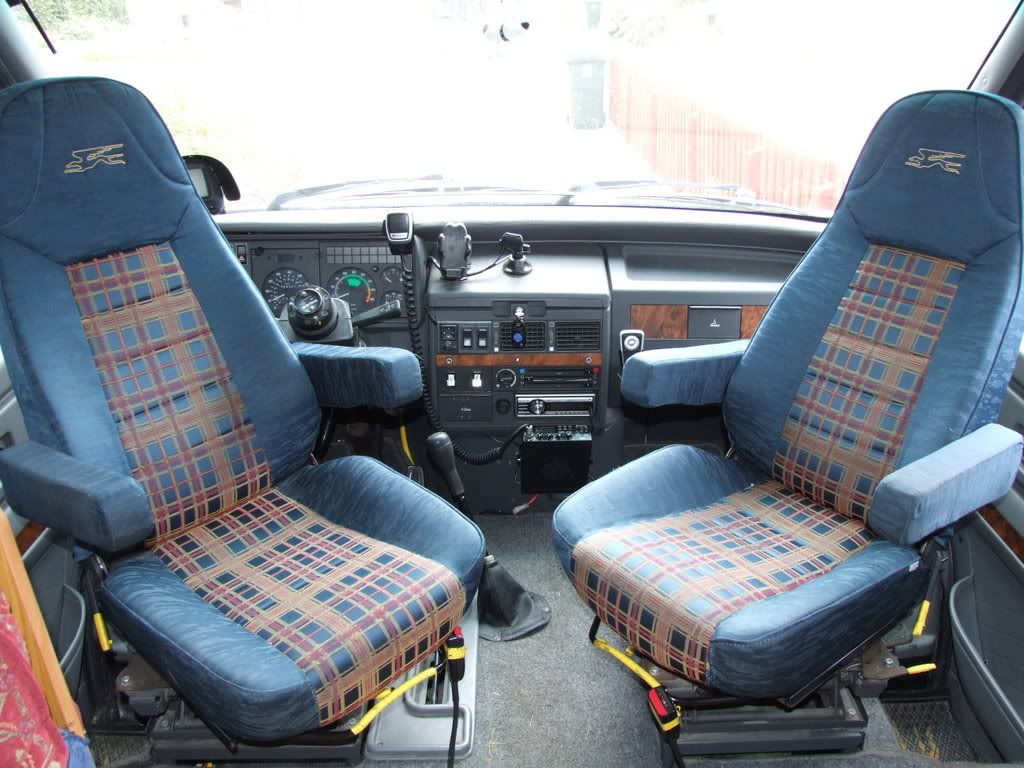 My 'cab', CB is mounted in the middle, a Midland 48 plus. Steering wheel unclips to make more space to 'swivel' the seats into a 'mini lounge' 8) 8)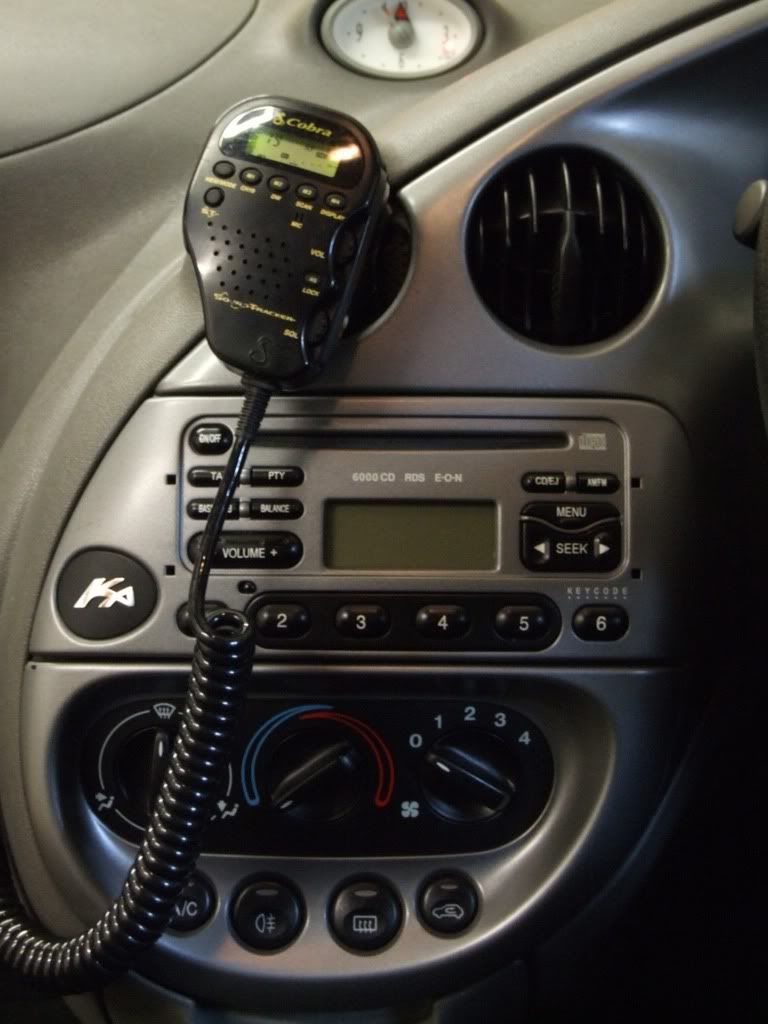 The car, CB is a 'Cobra ST75, which I can unhook and hide under the dash. A mag-mount and Orbitor are hidden in the boot, and the coax is hidden in the cars headlining. Simple case of opening the boot, lift out the magmount and slap it on the roof! 8) 8)
Collapsable 'A' frame stows in the boot when not in use......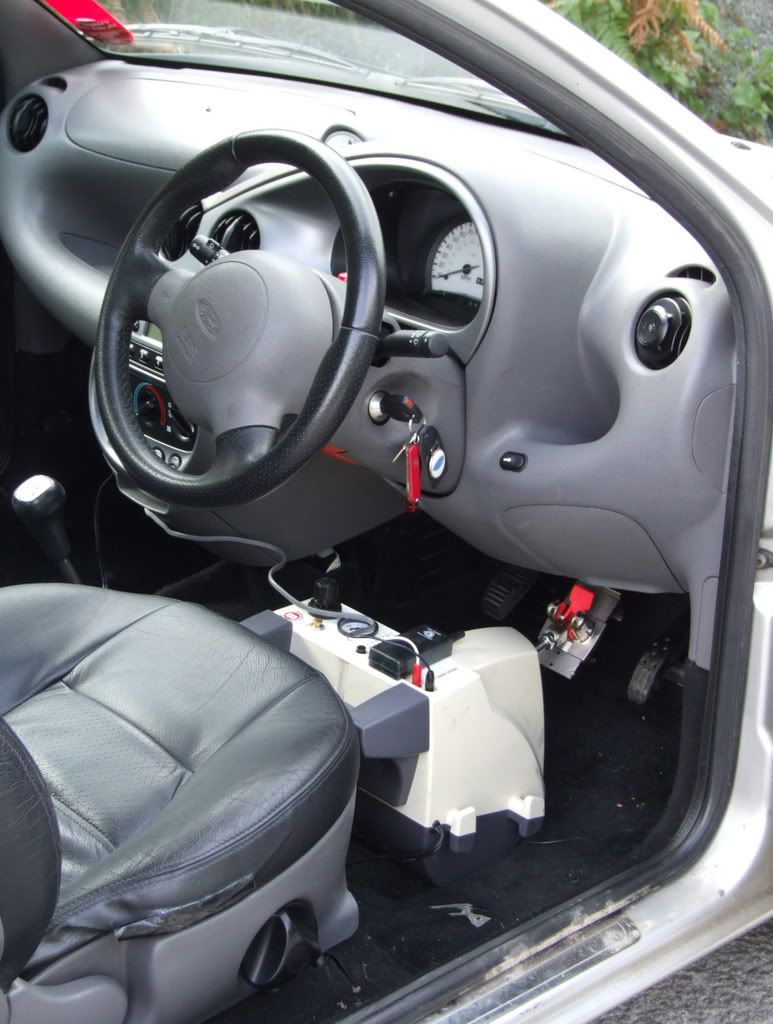 Portable 'airbrake' system, operates the brakes on the car when I brake in the van.....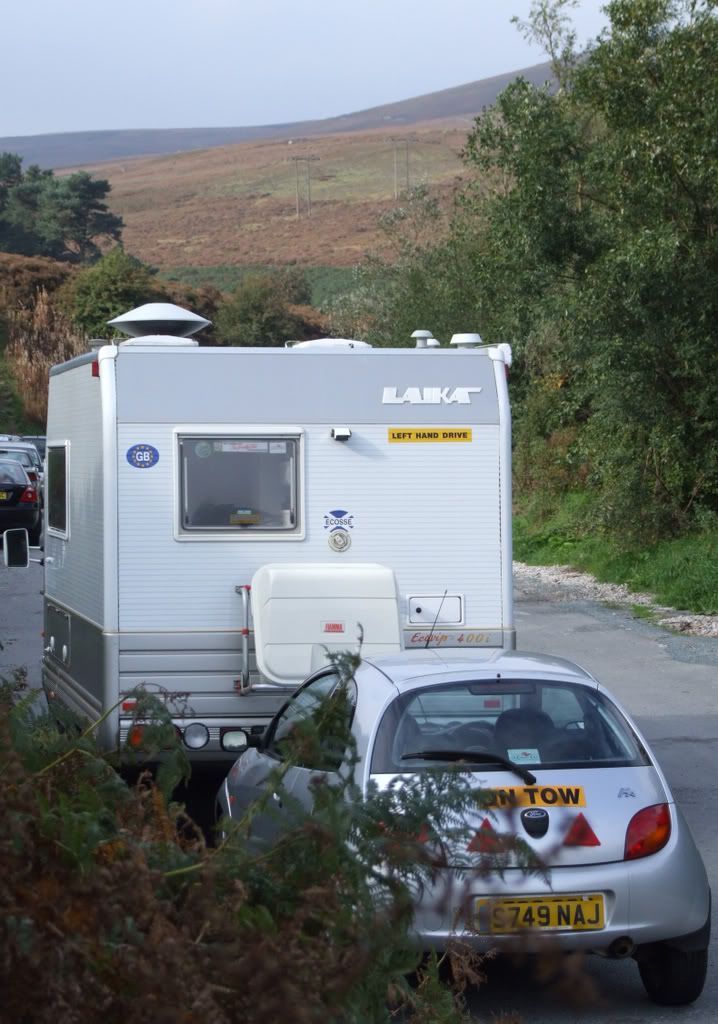 Up in the highlands somewhere. Ive fitted a rear camera and have a dash mounted screen to keep an eye on the towing, and the CB is handy if the wife wants to take the car, and head a few miles in front to find a campsite.... 8)
And that's it folks! Ive also got a 'handheld' eurosonic which I keep in a locker, in case anyone joins us and wants to keep in touch where there is no mobile phone signal. I've spent the last 18 months setting it all up for a 12 month tour of Europe, including fitting a generator, solar panel, 2 boat-batteries, Sky TV, LPG gas tank (instead of 'calor' bottles) and many other modifications....
Unfortunately, I received a job offer I couldn't refuse, so the trip has been put 'on hold' indefinitely.........
If you're up in the highlands, listen out for 'Turtle' on 19UKFM. I still get the odd weekend off so I'm still 'out and about'...
8) 8) 8) 8) 8) 8) 8) 8) 8) 8)