Hi guys my first bash a dx'ing but it is also designed for my bigger tent to be along side when I go camping with the Military vehicles. Here's a few pics to start off will add some more soon.
Joseph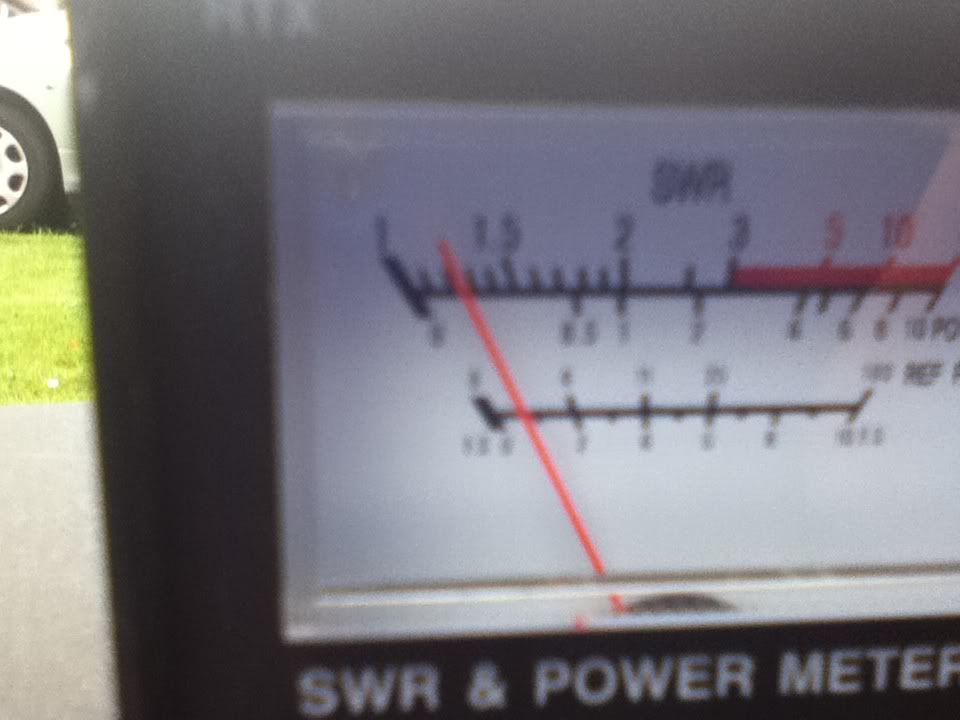 just a pic of my swr at 1.3:1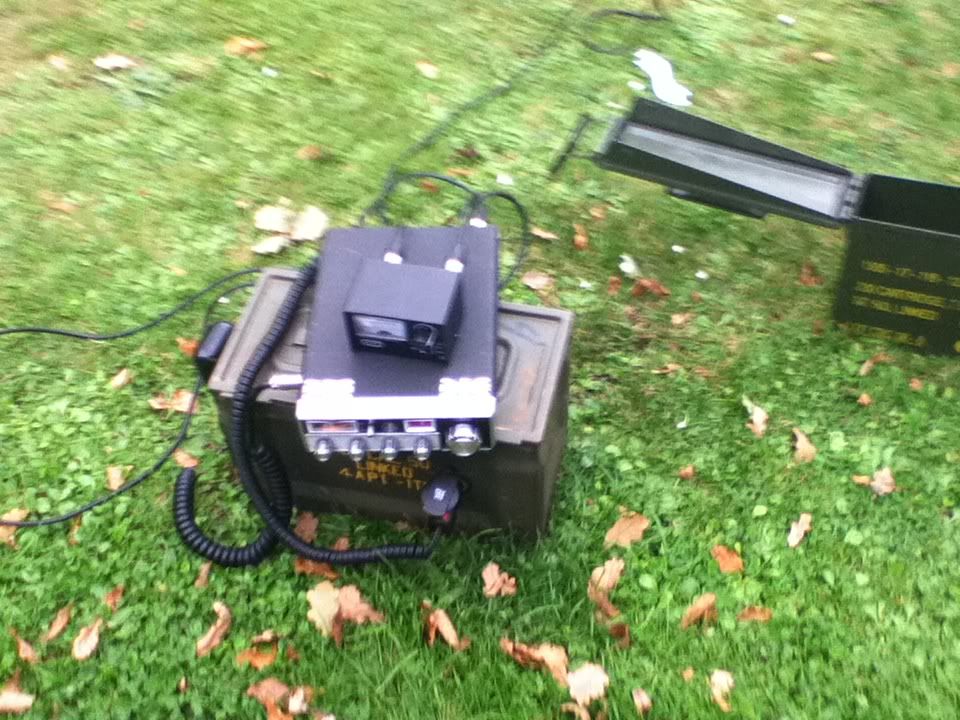 The 50cal ammon box (the big one) has a small sealed lead battery inside (more pics later) which as you can see is wired to a cig socket great for charging stuff whilst camping but primarily for radios, and it has enough room for my midland 77-104 a magnetic mic holder. The other ammo box has tools in it and my pen knife and multi tool for little things and that just about does it. the ammo box wih the battery in is for my mobile set up in the jeep(again will post some pics later)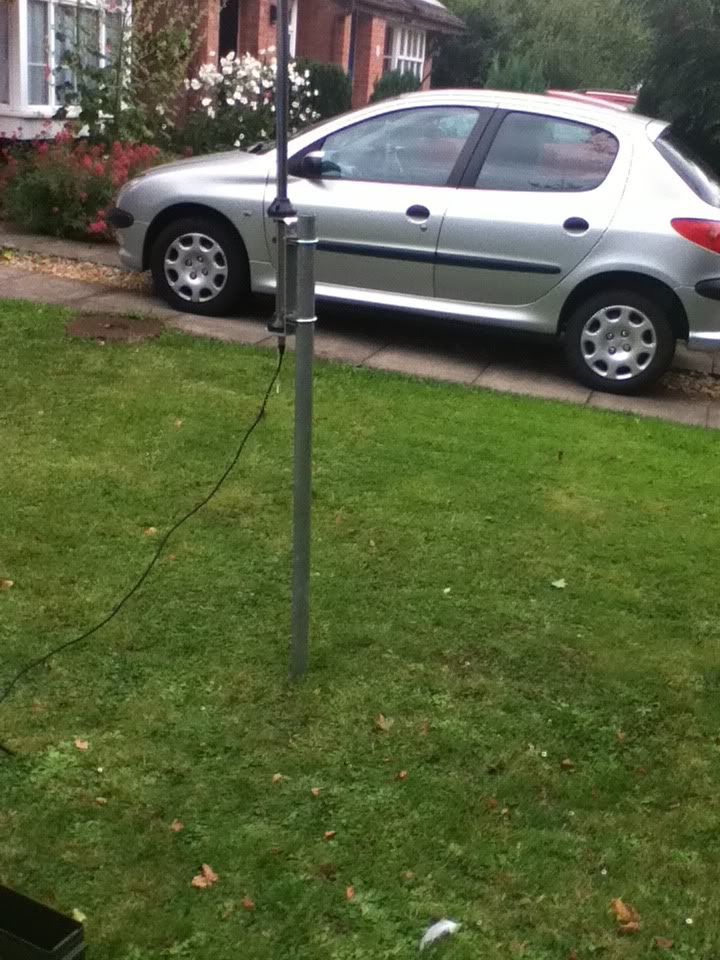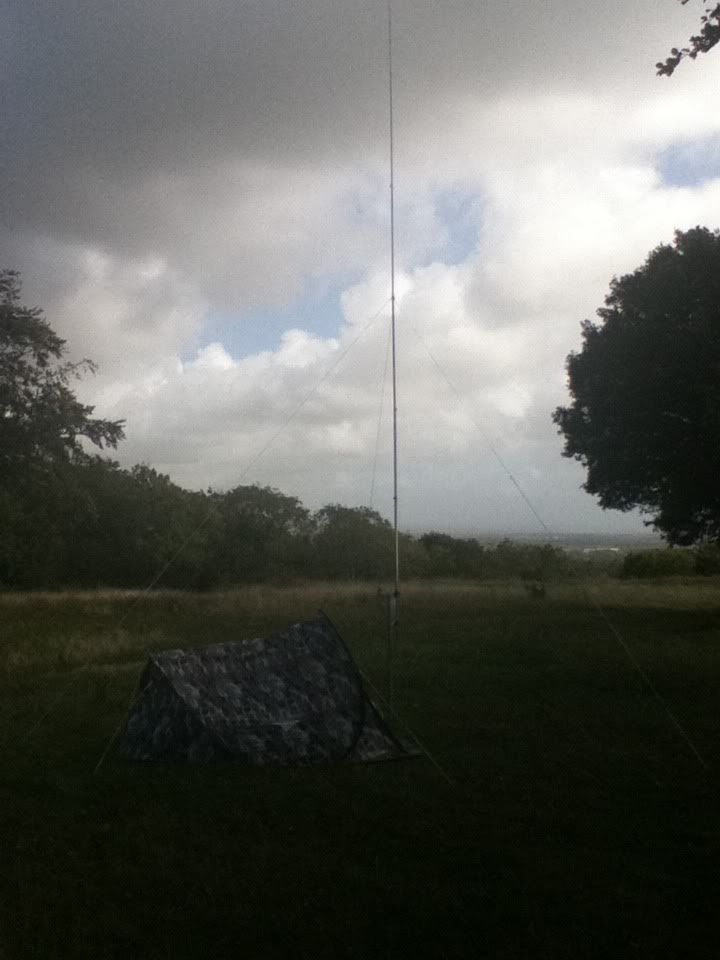 The last pic is of my setup at my local hill at about 240 ft a.s.l.
The basic set up is 5m rg58 to a 115cm steel pole with a 5/8 silver rod supplied by our sponsors. I made the guy ropes myself bought two lots at 15m each cut them in two giving me 4 lengths of 7.5 mtrs saved one for other stuff, got some metal sliders and sealed the rope with a bit of heat, and they take up next to no room and mean that there is no need for digging or my earth spike which is useless on the chalky downs. The aerial was fine despite mother natures best efforts with 20+mph winds with nearly 30mph gusts it didn't move an inch the tent on the other hand.....
Cheers
Joseph